The Honest Junk Co.
Chicago's premier junk removal company that just happens to fund a non-profit.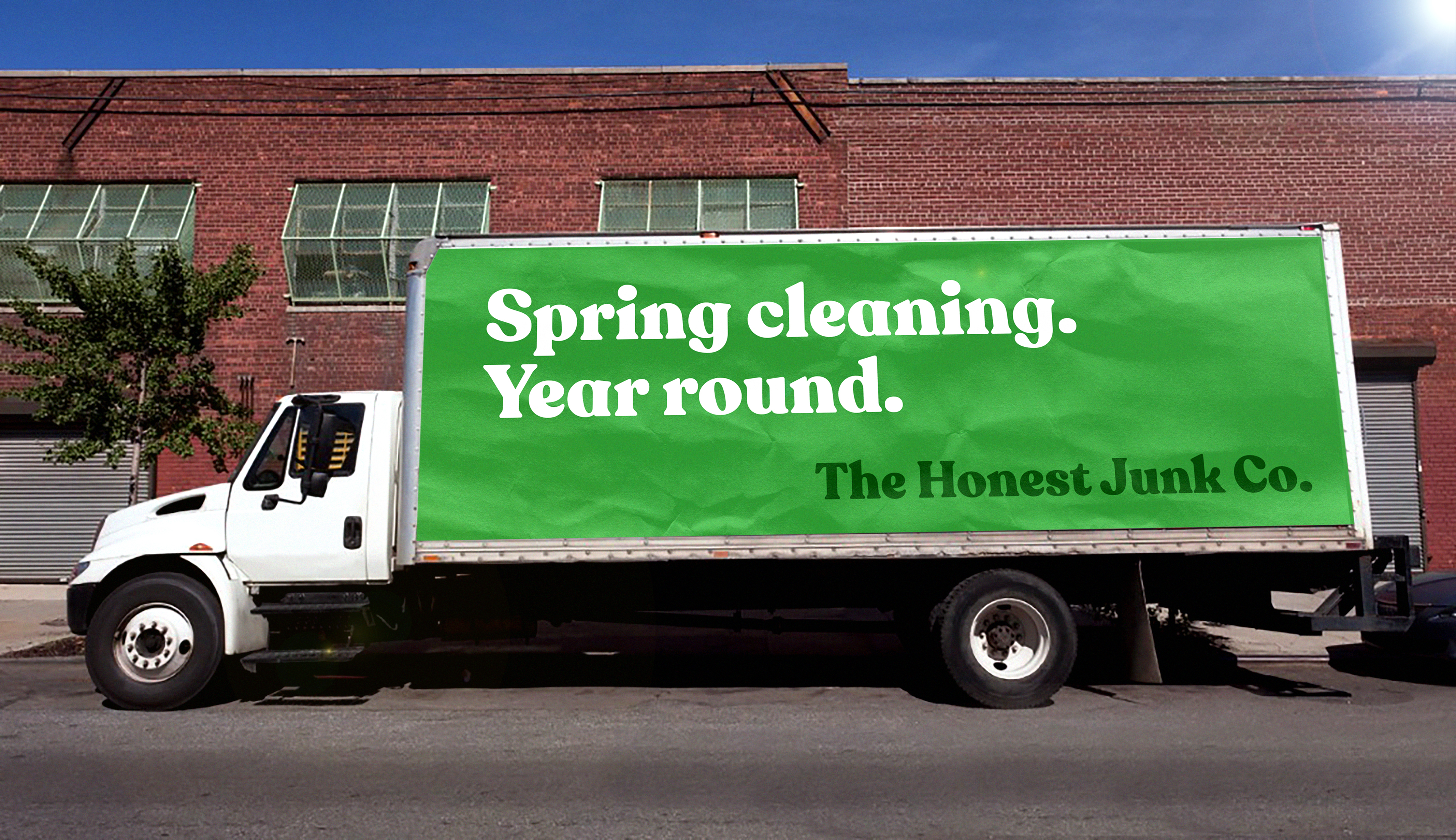 About Us:
The honest story is that we really don't love junk.


But what we do love is helping people.


As the only 501c3 junk removal service in Chicagoland, we assure that all goods collected at a pickup that can find a new home will be donated to our partnered nonprofits.
Honestly, they do.

Additionally, all proceeds from The Honest Junk Co. go towards The Chicago Furniture Bank, a nonprofit that gives away furniture to their clients leaving shelters and moving into permenant housing.

This all proves that sofas may go out of style, but honesty never does.
What we take:
New and used couches, chairs, desks, newspapers, cardboard boxes, electronics, appliances, mattresses, paint, scrap metal, items covered in cobwebs, spare lumber, unloved toys, and lots of other things you're too lazy to sell on Craigslist or move.
About our prices:
What differentiates us from others is that we give all usable items to nonprofit partners to both help the community and reduce waste in landfills. As an 501c3 junk removal service, we also offer itemize charitable contribution receipts for all items that can be donated as well as 80% of the removal fee.


With honesty comes upfront and transparent pricing. We charge market rate for our service and price by the cubic foot as we send larger trucks.
Our Partners:



Furniture and home goods


︎ Chicago Furniture Bank

As the only furniture bank in Chicago, The

Chicago Furniture Bank's mission is to provide dignity, comfort and stability to Chicagoans leaving shelters and moving into permanent housing by allowing them to handpick an entire household of furnishings.

Clothes


︎ Salvation Army or Breakthrough Urban Ministries


Food


︎ Catholic Charities


Large Appliance, Construction Material and Building Tools


︎ Rebuilding Exchange

Books
︎ Open Books


Childrens' Items


︎ Cradles to Crayons, Share Our Spare


Art and School Supplies


︎ CCRX

For a quote or a pickup:

Call us at 773.733.2745 or click on the mail icon below and we'd be happy to answer any questions or schedule a convenient pick-up. In the near future we'll have a convenient schedule posted here, but we're still a non-profit and sometimes the fancy things take time.
︎